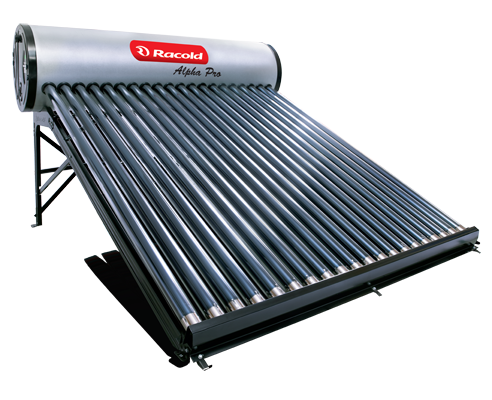 MAXIMIM ENERGY ABSORBTION FOR QUICK HOT WATER
Racold Thermo Pvt. Ltd helps you begin your day with a spurt of energy and warmth for the last 50 years. A fully owned subsidiary of the Ariston Thermo Group, the world's no. 1 water heating company, Racold received Best Performed Manufacturer on Installation of Solar Water Heaters for 2 years in a row awarded by the MNRE, Government of India and for the Best Service and Dealer Network in 2014.
The Alpha range of solar water heaters uses a high energy absorption vacuum tube of over 1800mm length which ensures optimum energy absorption and high efficiency.
Features
5 Year Warranty - The product comes with a 5 year warranty assuring a dependable service.
Rust Proof Body - Durable and strong outer body.
Duronox inner container - Specially treated inner container ensures durability and resistance against corrosion. It comes with a 5 year warranty.
High energy absorption vacuum tube - Racold Vacuum Tubes are of 1800 mm length, in keeping with international standards ensuring optimum energy absorption and higher efficiency.
Smart Float - Smart Float* - A unique float valve only offered by Racold, that eliminates long air vents to ensure safe usage, particularly in high wind velocity areas.
Unique - Racold's unique design ensures durability, low maintenance and blends seamlessly with building aesthetics.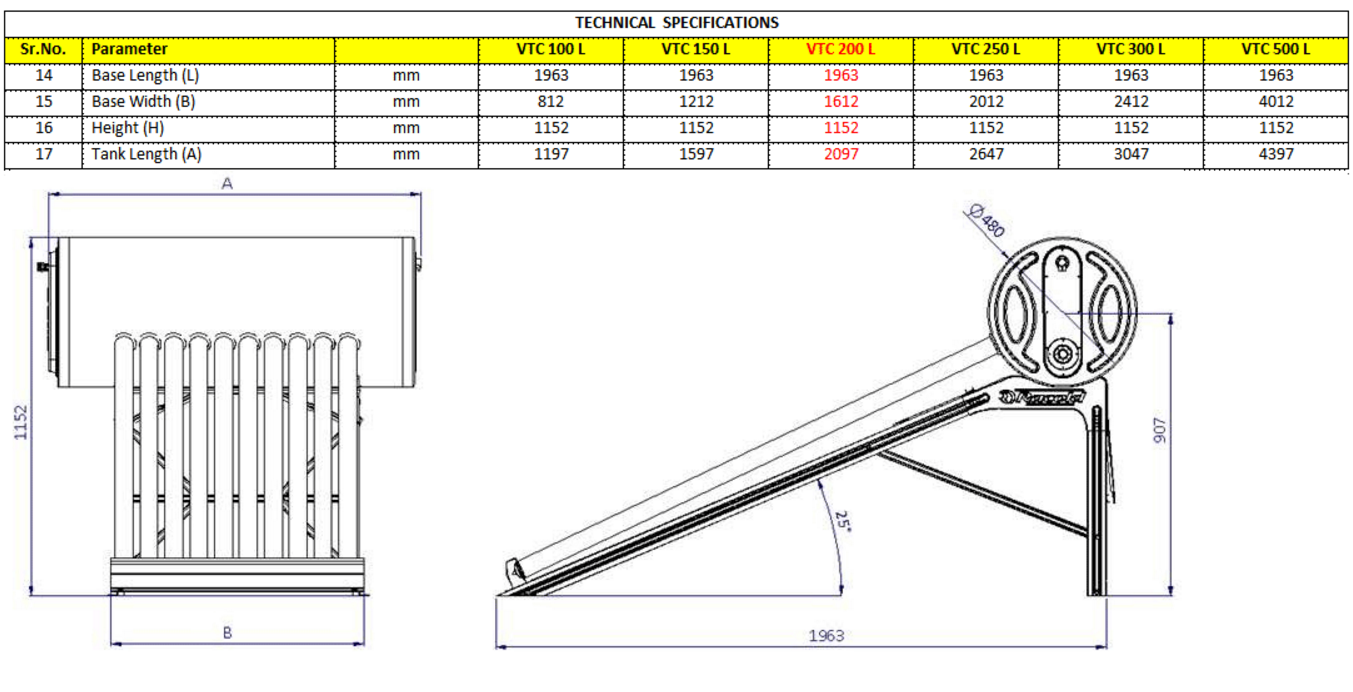 ---