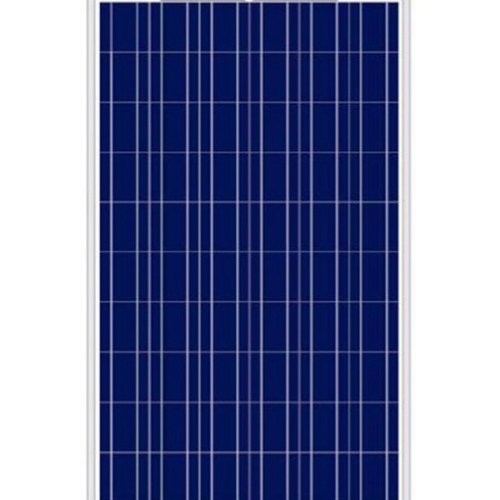 Maximized Power Generation - Su-Kam solar panels generate energy from the moment the sun rises up until it sets in the evening. The gap between the module frame and solar cells is optimized to eliminate shading. This design helps increase solar power generation. Lowest Yearly Degradation Rate - Su-Kam modules have been tested to show degradation at 1% per year, which is lower as compared to other solar panels, which degrade at an average rate of 1.5-2% per year.
High Grade Solar Cells - The highly efficient solar panels from Su-Kam generate more energy over the lifetime of your system as compared to other panels. Use of the highest quality 'Grade A' solar cells by Su-Kam results in greater power generation and extended module life.
Better Performance in Hot Climates - Su-Kam panels are more efficient at converting light into electricity.
Optical Low Iron Tempered Glass - The optical low iron tempered glass used on all Su-Kam solar panels, has strong permeability and is resistant to shock. This design results in less reflection, higher efficiency and minimizes power degradation.
Heavy Duty Anodized Aluminum Frame - Su-Kam solar panels are built with heavy-duty high-quality reinforced anodized aluminum frames that endure high load forces and have a scratch-resistant, corrosion-resistant and weatherproof surface.
Advanced UV Resistant Backing - The encapsulation beneath the high transmission tempered glass is accomplished using an advanced, UV resistant thermal setting plastic. The encapsulant, ethylene vinyl acetate (EVA), cushions the solar cells within the laminate and protects the cells from etching. The rear surface of the module is completely sealed from moisture and mechanical damage by a continuous high strength polymer sheet.
---